Marketing Monkeys
Character design
Zweistein
"Zweistein" is a friendly and helpful companion, who knows all the technical details of data-driven marketing and digital development. Through the association with a database on the one hand and with Einstein on the other, the character conveys knowledge and intelligence.
The Monkeys
The "Monkeys" add a certain contrast to the design with their bold, young and dynamic nature, and thus act as a counterpart to the characteristic Einstein. Wearing sunglasses and a suit, the Monkeys still look professional.
Benchmarking and Moodboard
The task of this project was to create two mascots that match the customer's brand identity. After studying Marketing Monkey's mission and vision, the first steps in this project involved creating a Moodboard and conducting a search for suitable reference solutions (Benchmarking).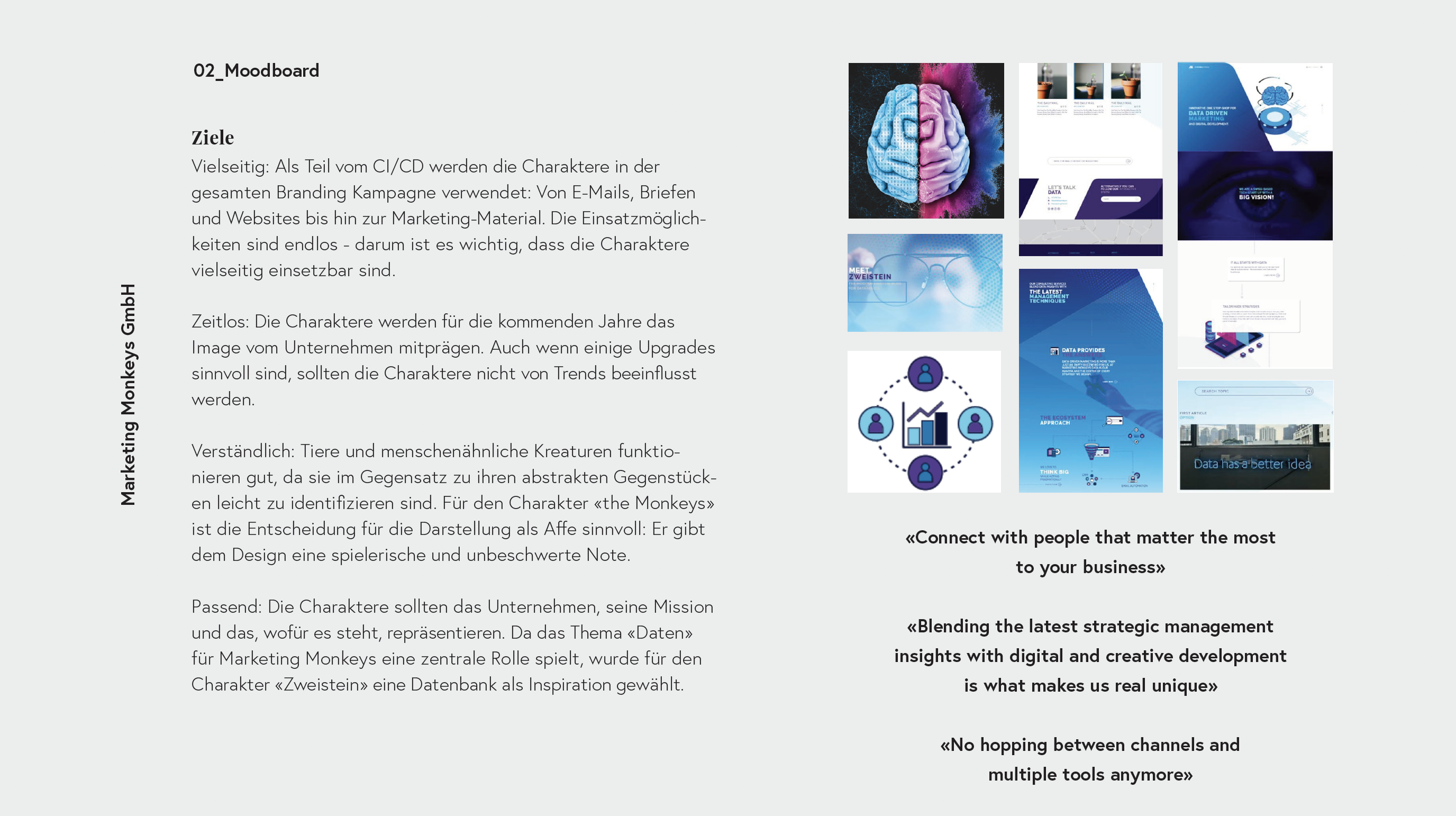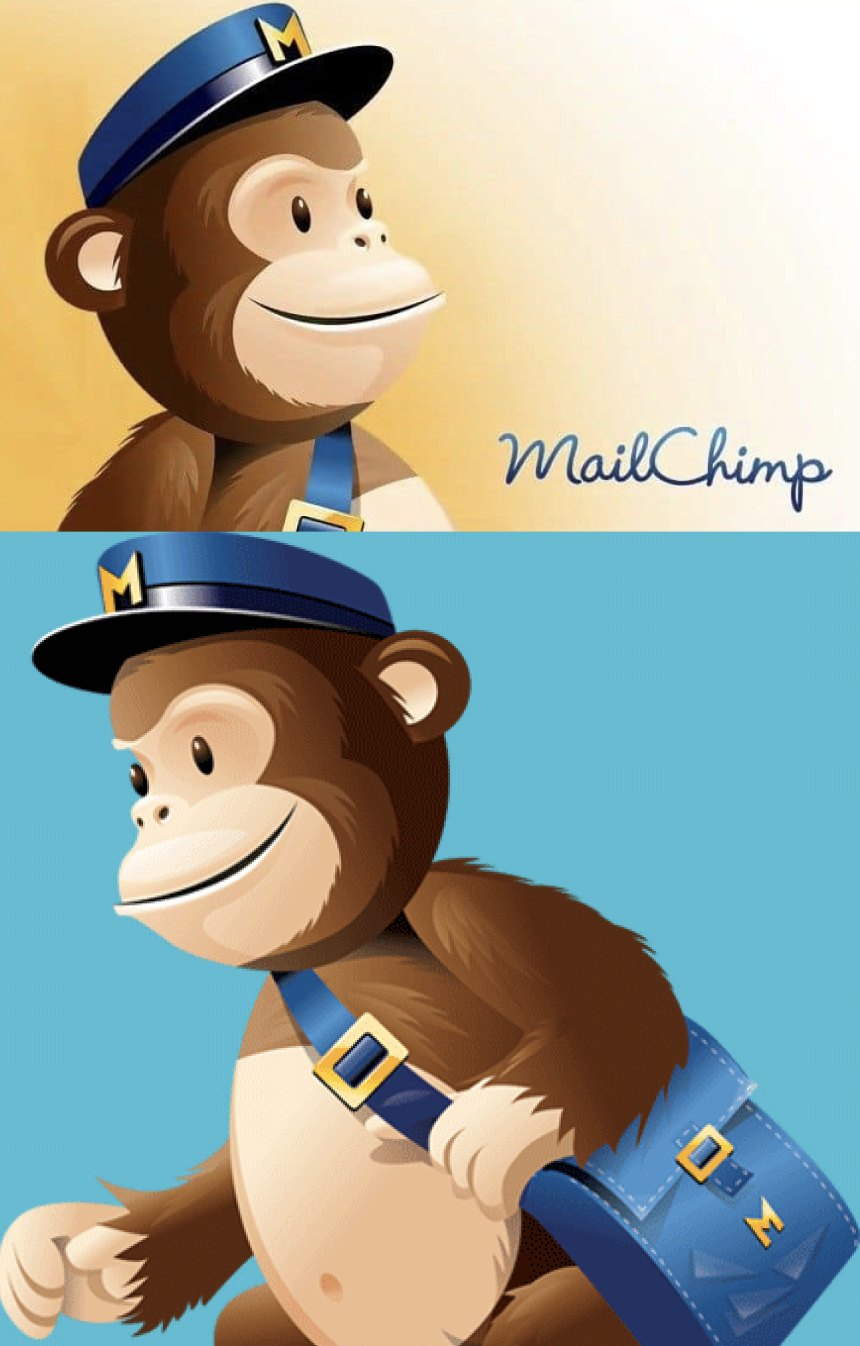 Sketches
Building up on the previous results, some sketches were created using Procreate on the iPad and vectorized in Illustrator. A few iterations with the customer resulted in the final design.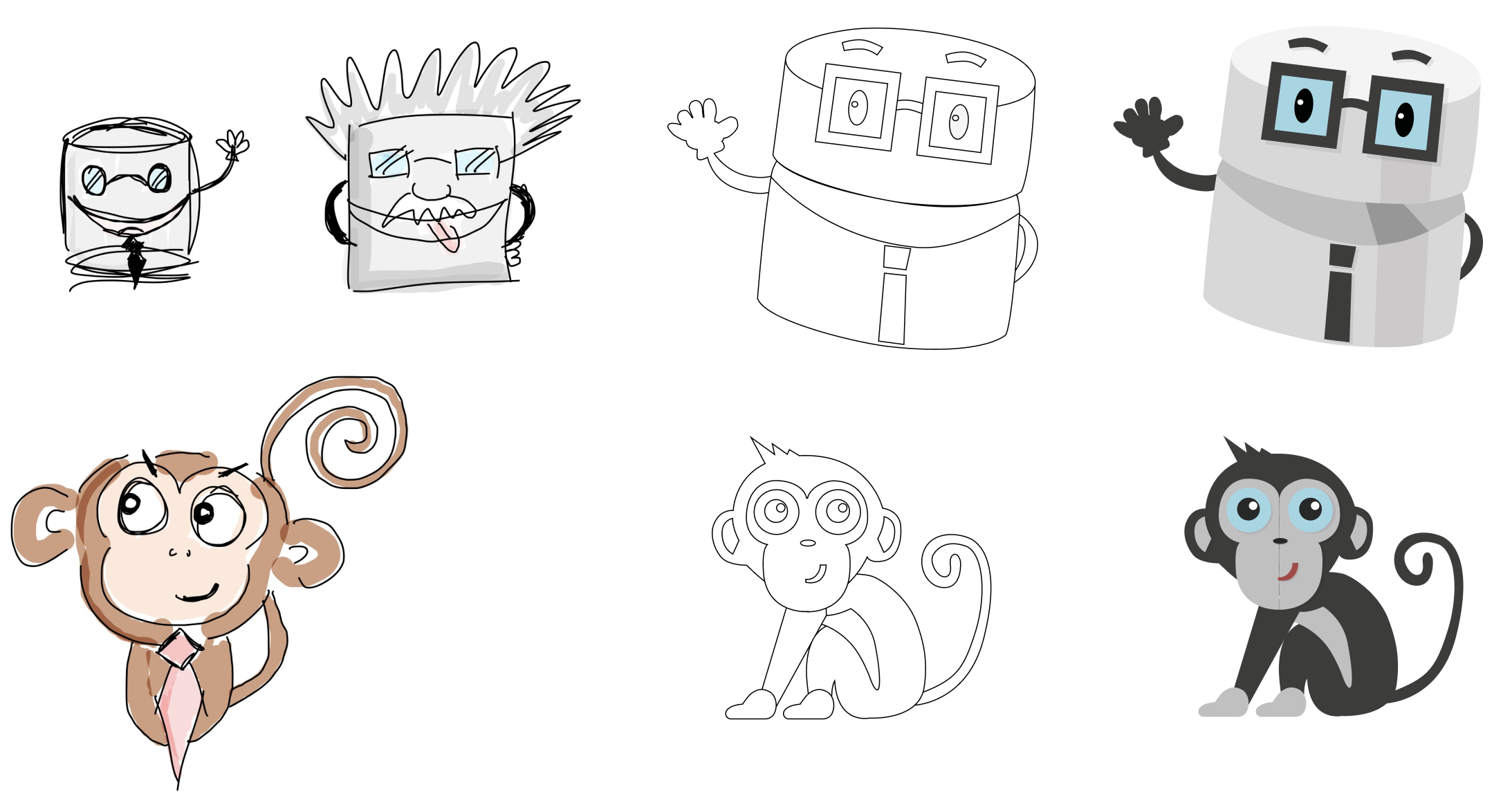 Final result
The animation was created in After Effects and integrated into the website using the JavaScript library Lottie.
View Website